Contact: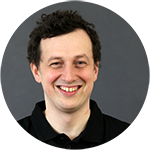 Ondřej Běťák
EFFITEST P-Series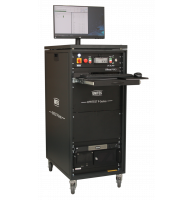 Effitest P-Series is State-of-the-art FPGA-based high-speed test system for mass production of power discrete semiconductors. It is based on Effitest test platform with extension of high voltage and high current modules. With this configuration, Effitest P-Series is an ideal choice for testing IGBTs, MOS-FETs, Power modules and other high power semiconductors. Effitest is designed to test not only Si semiconductors, but also SiC and GaN!
Download brochure here
Download detailed presentation here
New Extensions available:
UIS/UIL Avalanche testing for EAS and EAR measurements
Capacitance measurement - Rg, Cg, Ciss, Coss, Crss
Available Configurations p900 series
Effitest p910 2500V / 6A
Effitest p911 600V / 100A
Effitest p912 600V / 300A
Effitest p913 2500V / 100A
Effitest p914 2500V / 300A
Effitest p915 2500V / 600A
Effitest p916 2500V / 900A
Effitest p917 2500V / 1200A
Effitest p918 2500V / 1500A
We can offer also individual configurations up to 2500V / 1500A!



Other special tests are RSurge, Thermal resistance, etc.
Multi-site testing capability
TESTING (Wafer, Bare Die, Packaged Componets):
Transistors (GaN, SiC, etc.)
MOS-FETs
IGBTs
MES-FETs
Diodes
Rectifiers
Bridges
SCRs
Hybrid modules
Power Devices
Power Transistors
Power Modules

Features
Easy and fast menu-like TP programming
High speed test - around 100 ms to test for high power MOS-FET, 50ms for a power diode
Throughput up to 45,000 UPH
Single, Dual or Quad Configuration
Virtual scope – internal instrument allowing display of measured parameters – voltages, currents, etc. with 100kHz sample rate
Automatic calibration / selftest
Configurable test head - scalable platform
Wide library of standard test methods (following MIL-STD-750 and IEC 60747)


Technical specification
CVI unit - 2×VI source 30V/3A, HV source 600V/10mA and Leakage current meter from 10nA range
High Current Source LVI - 300A scalable up to 1500A
High Voltage Source - HVI -2500V to +2500V
Hi-current matrix MX1 - with on board self-test
Digitizer & Time Measurement Unit with 100kHz for DC measurements, 500MHz for AC measurements
Resolution 16 bit force / measure
Areas of application
High volume production testing
Quality control
Failure analysis
Engineering testing