UNITES Systems a.s.
Kpt. Macha 1372
757 01 Valašské Meziříčí
Czech republic
T: +420 571 757 230
E: info@unites.cz
EFFITEST P-Series
Effitest P-Series is State-of-the-art FPGA-based high-speed test system for mass production of power discrete semiconductors. It is based on Effitest test platform with extension of high voltage and high current modules. With this configuration, Effitest P-Series is an ideal choice for testing IGBTs, MOS-FETs, Power modules and other high power semiconductors.
Download datasheet here
Coming in Q2/2022 - currently available for pre-orders!
We offer correlation tests and sample testing for free!
Available Configurations p900 series
Effitest p910 2500V / 20A
Effitest p911 800V / 100A
Effitest p912 800V / 300A
Effitest p913 2500V / 100A
Effitest p914 2500V / 300A
Effitest p915 2500V / 600A
We can offer also individual configurations up to 2500V / 1500A!
TESTING
Transistors (GaN, SiC, etc.)
MOS-FETs
IGBTs
MES-FETs
Diodes
Rectifiers
Bridges
SCRs
Hybrid modules
Power Devices
Power Transistors
Power Modules
Features
Easy to install and setup - less than 3 hours from crate to test (test menu editor is currently under development)
High speed test - around 200 ms to test for high power MOS-FET
Full bridge IGBT modules testing
Throughput up to 20,000 UPH
Virtual scope – internal instrument allowing display of measured parameters – voltages, currents, etc. with 100kHz sample rate
Reduced hardware set - decreases maintenance costs
SW auto calibration - calibration with external DMM available with one click
Easy programming and debugging of test programs (test menu editor is currently under development)
Configurable test head - one or two CVI's can be placed on each test head
Life-cycle support



Virtual scope feature
Technical specification
CVI unit consists of - 2×VI source 30 V / 3 A, HV source 600 V / 10 mA and Leakage current meter from 10 nA range
High Current Source VAS252 - 300A scalable up to 1500A
On-board dual 16-bit ADC for voltage and current measurement
High Voltage Source - VAS2500 -2500V to +2500V
Kelvin matrix MX_4A2B - with on board self-test
Hi-current matrix MX_2C - with on board self-test
Digitizer & Time Measurement Unit
Resolution 14 bit force
Resolution 16 bit measure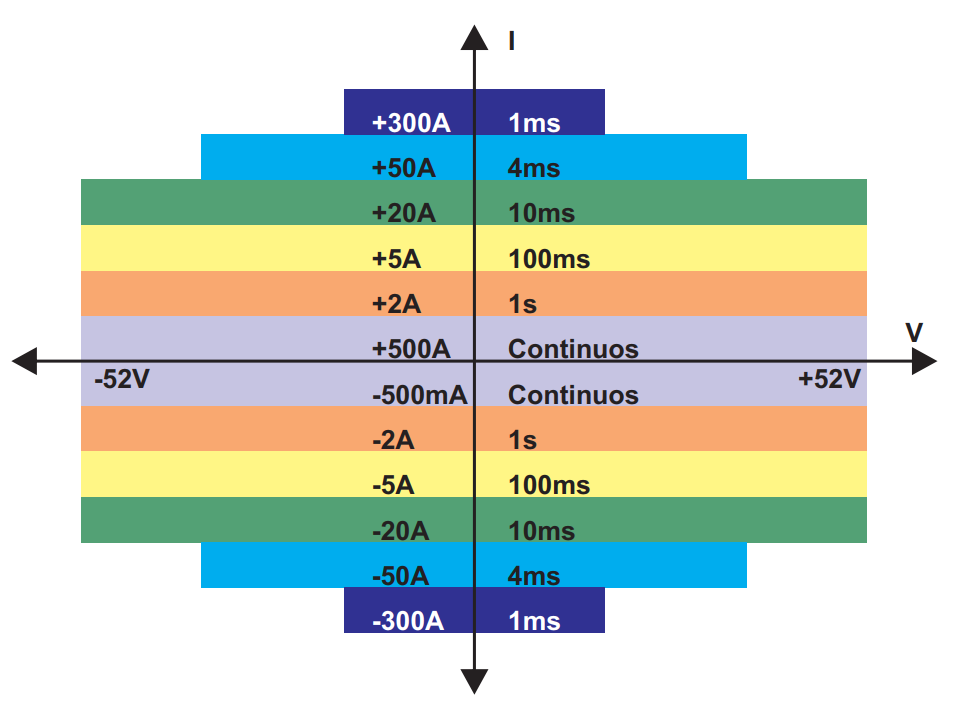 Four-quadrant scheme of LVI
Areas of application
High volume production testing
Quality control
Failure analysis
Engineering testing
Contact: