Contact: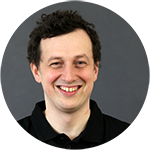 Ondřej Běťák
EFFITEST P-Series
Effitest P-Series is State-of-the-art FPGA-based high-speed test system for mass production of power discrete semiconductors. It is based on Effitest test platform with extension of high voltage and high current modules. With this configuration, Effitest P-Series is an ideal choice for testing IGBTs, MOS-FETs, Power modules and other high power semiconductors. Effitest is designed to test not only Si semiconductors, but also SiC and GaN!
Download datasheet here
Dowload presentation about Quad Site Testing here
We offer correlation tests and sample testing for free!
Available Configurations p900 series
Effitest p910 2500V / 6A
Effitest p911 600V / 100A
Effitest p912 600V / 300A
Effitest p913 2500V / 100A
Effitest p914 2500V / 300A
Effitest p915 2500V / 600A
Effitest p916 2500V / 900A
Effitest p917 2500V / 1200A
Effitest p918 2500V / 1500A
We can offer also individual configurations up to 2500V / 1500A!
Multi-site testing capability:
TESTING (Wafer, Bare Die, Packaged Componets):
Transistors (GaN, SiC, etc.)
MOS-FETs
IGBTs
MES-FETs
Diodes
Rectifiers
Bridges
SCRs
Hybrid modules
Power Devices
Power Transistors
Power Modules

Features
Easy to install and setup - less than 3 hours from crate to test (test menu editor is currently under development)
High speed test - around 200 ms to test for high power MOS-FET, 80ms for a power diode
Full bridge IGBT modules testing
Throughput up to 45,000 UPH
Virtual scope – internal instrument allowing display of measured parameters – voltages, currents, etc. with 100kHz sample rate
Reduced hardware set - decreases maintenance costs
SW auto calibration - calibration with external DMM available with one click
Easy programming and debugging of test programs (test menu editor is currently under development)
Configurable test head - one or two CVI's can be placed on each test head
Life-cycle support



Virtual scope feature
Technical specification
CVI unit consists of - 2×VI source 30V/3A, HV source 600V/10mA and Leakage current meter from 10nA range
High Current Source LVI - 300A scalable up to 1500A
On-board dual 16-bit ADC for voltage and current measurement
High Voltage Source - HVI -2500V to +2500V
Kelvin matrix MX_4A2B - with on board self-test
Hi-current matrix MX_2C - with on board self-test
Digitizer & Time Measurement Unit
Resolution 16 bit force / measure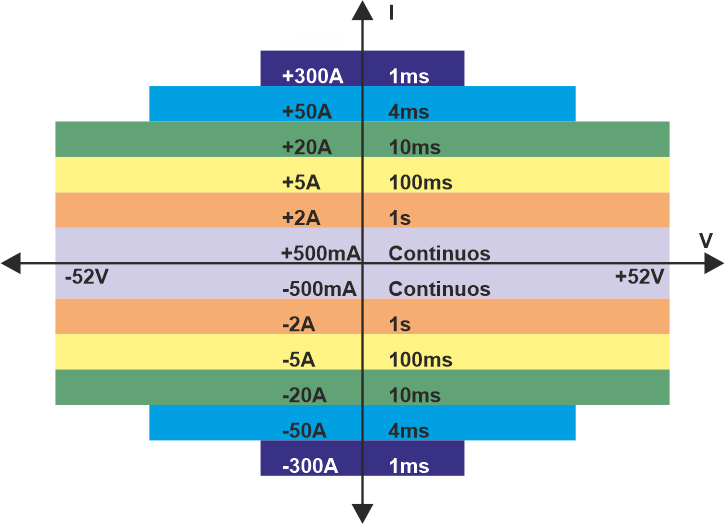 Four-quadrant scheme of LVI
Areas of application
High volume production testing
Quality control
Failure analysis
Engineering testing