UNITES Systems a.s.
Kpt. Macha 1372
757 01 Valašské Meziříčí
Czech republic
T: +420 571 757 230
E: e-mail contacts
Screening test of HVAC sensor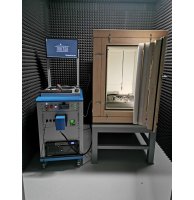 The tested product is a temperature sensor including a fan. This sensor is used as a feedback for automotive HVAC. We test the product at the end of the production process (End Of Line test) and in addition, 1% of production is tested in the climate chamber and in the sound cancelling chamber (Sample test).
End Of Line Test
The aim is to test 100% of product production in order to verify their basic functionality. The test must be very fast so as not to slow down the production process. To ensure a sufficient testing speed, 8 products are always measured simultaneously.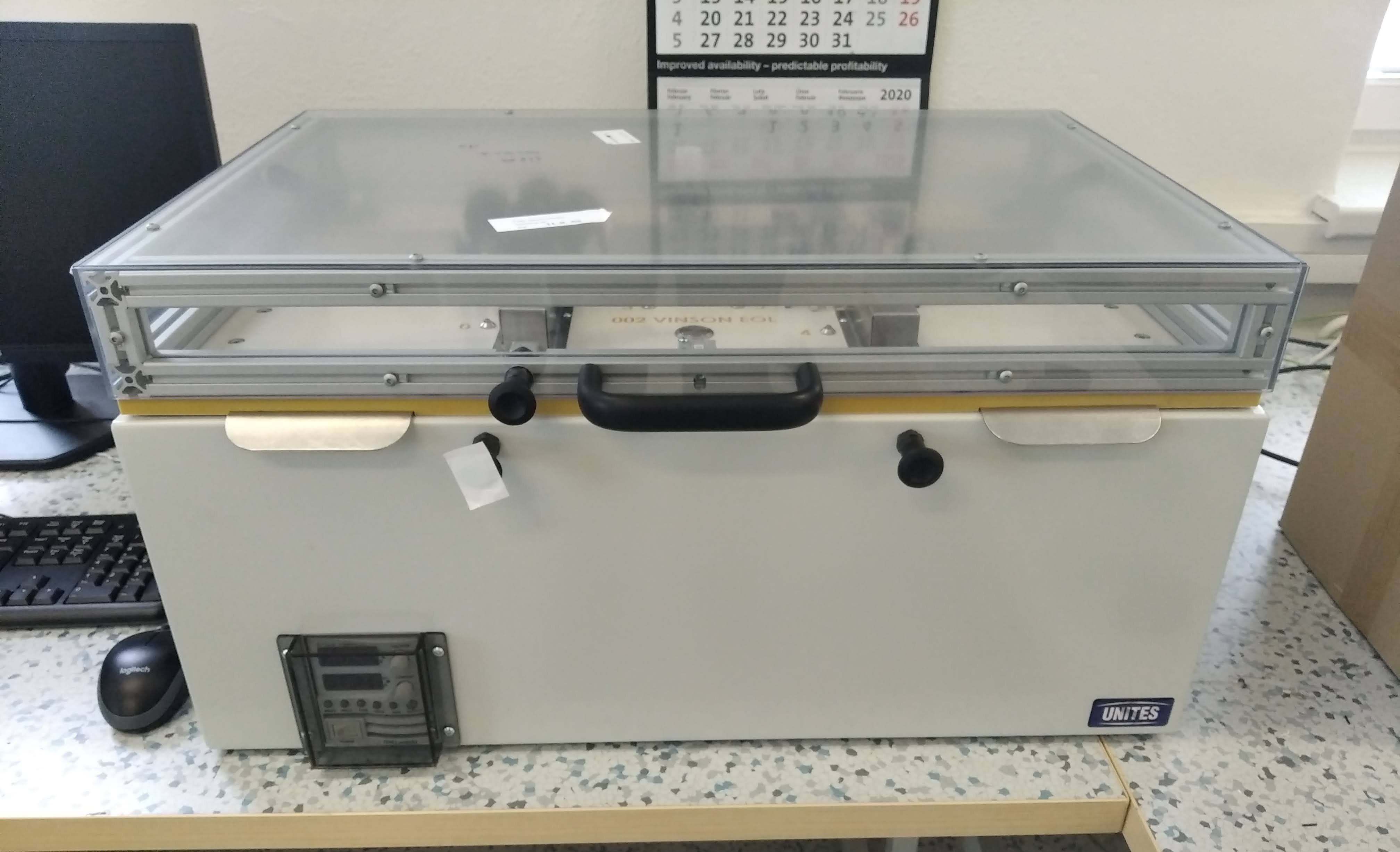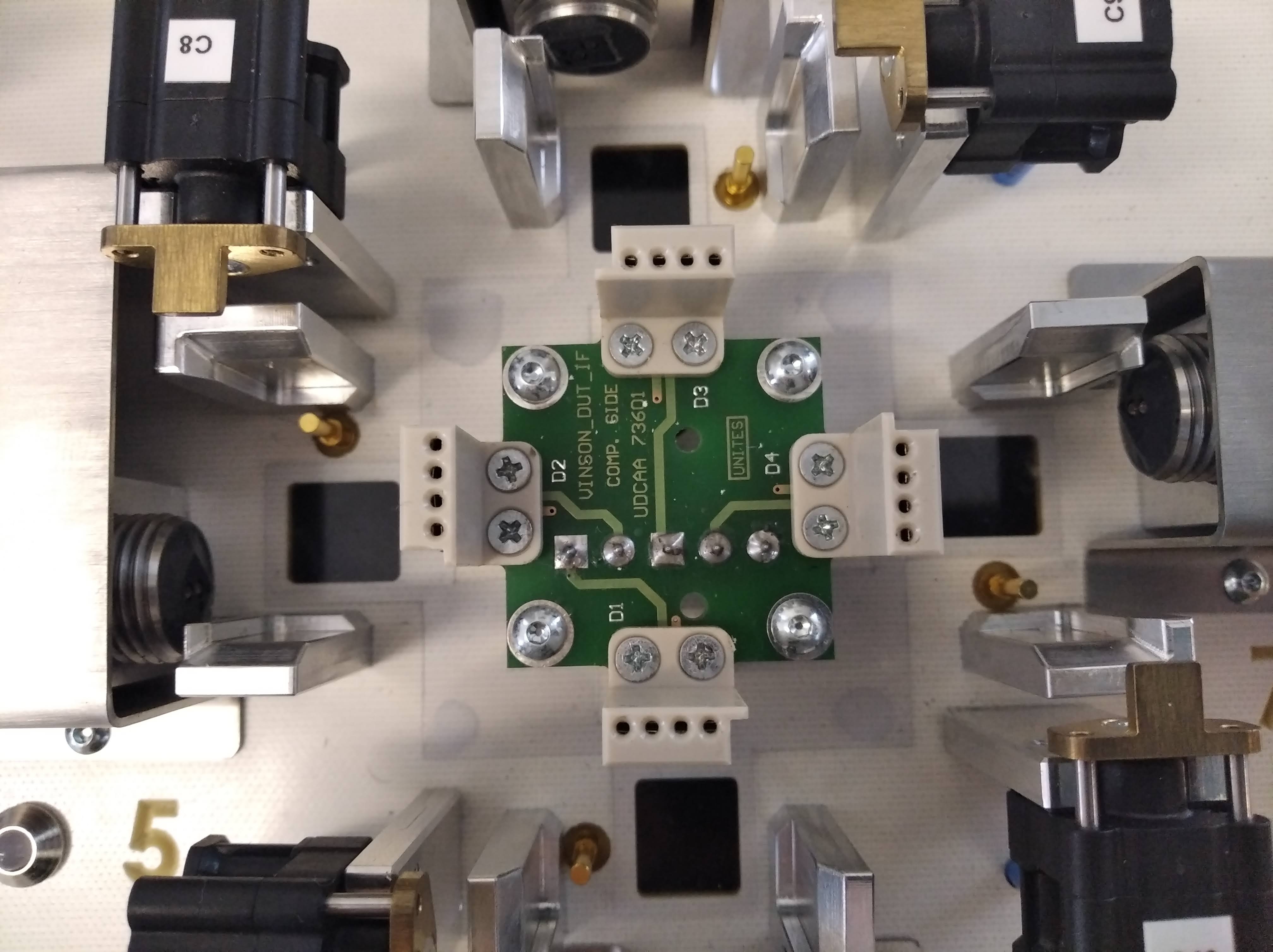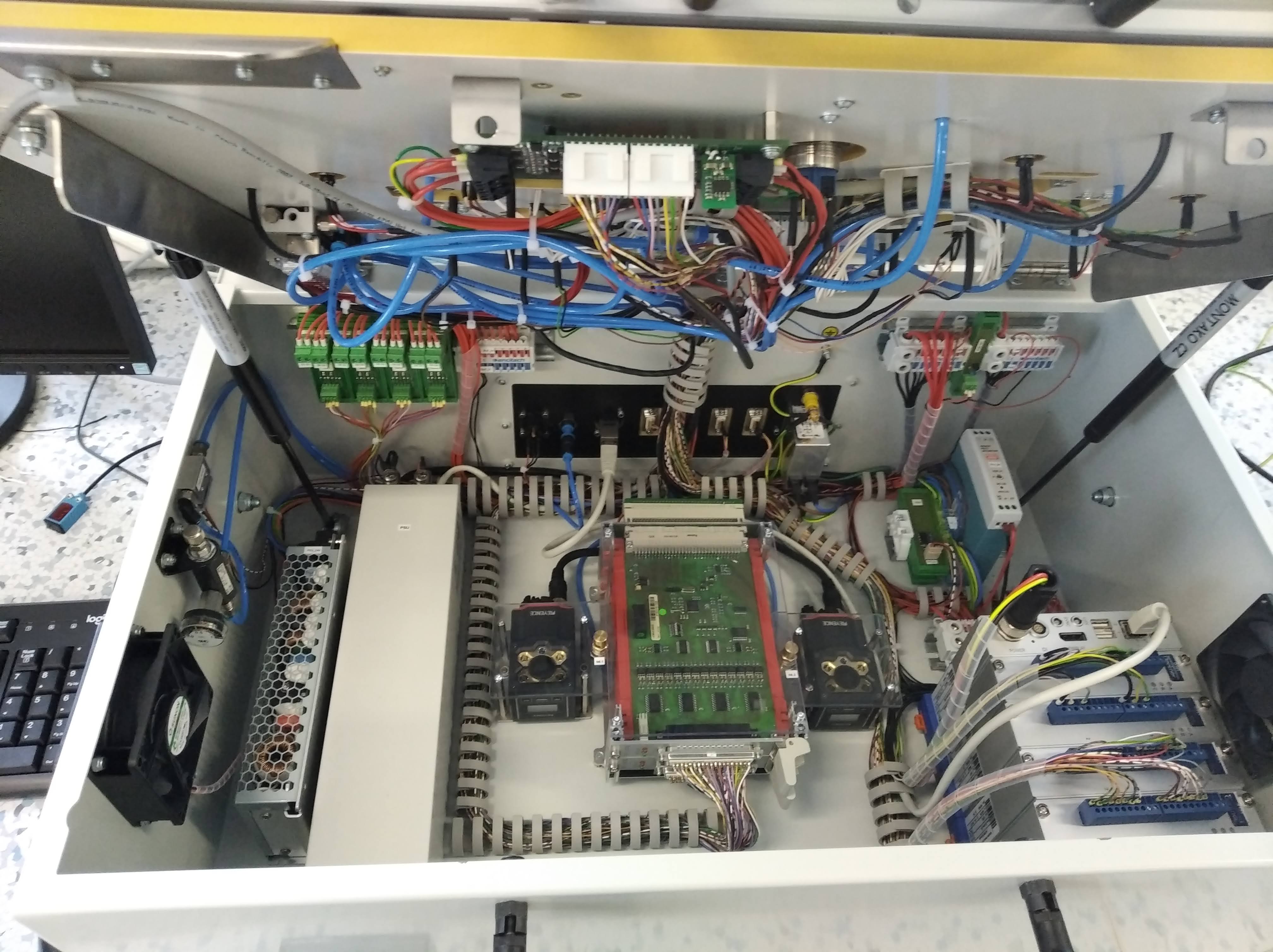 Measured values:
1-1.000.000RPM; 100ms evaluation; accuracy ± 10 RPM
Current consumption measurement, Sampling 100Hz
Voltage measurement Sampling 100Hz
Used HW
TDK Lambda Z20-10-U
Industrial PC
Sample test
Sound cancelling chamber
The aim of the measurement in the sound cancelling chamber is accurate testing of the acoustic properties of the product. The product is equipped with a fan that produces acoustic noise during operation. four products are placed in the chamber at the same time, but they are tested one by one. By placing four products at the same time, the handling time is reduced and the testing process becomes more efficient.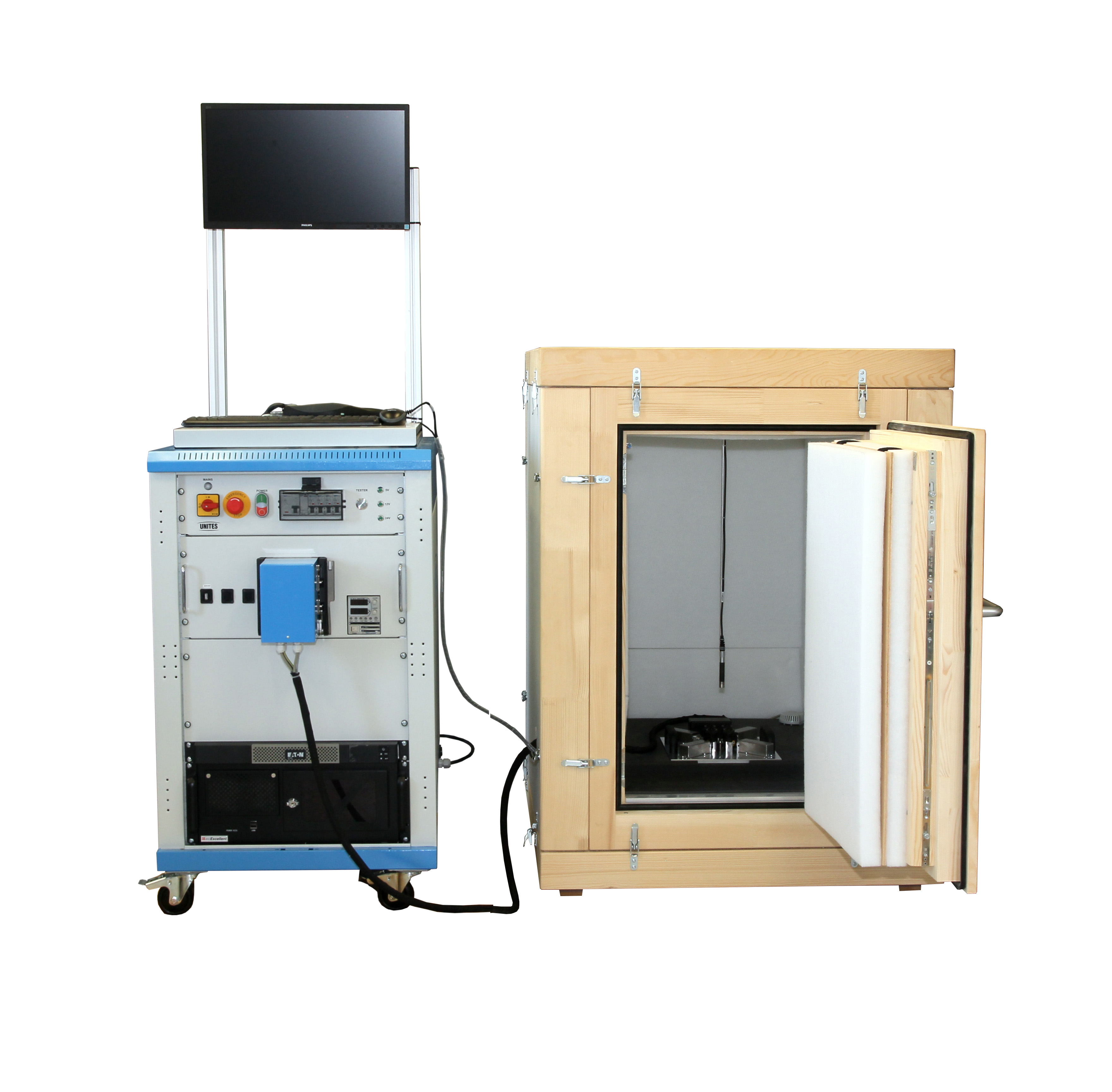 Measured values:
Large dynamic range (120+ dB) and frequency range (5.6 Hz – 20 kHz)
Sound levels up to 140 dB
Simultaneous frequency weightings A/B, C, Z (linear) and time weightings F, S, I
Back-erase – removes last 5 seconds of measurement data
Broadband statistics based on LAeq, LAF or LAS
Recording of measured signal during measurement
FFT analysis
Range 6 - 20kHz without peaks
Central frequency 10kHz
Speed 1-1.000.000RPM; 100ms evaluation; accuracy ± 10 RPM
HW:
Unites Power Distribution Unit
Sound insulation chamber Studio Box
Brüel & Kjær 2250
TDK Lambda Z20-10-U
VPC G6 interface
Monarch IRS-W
Industrial PC with UPS

Climate Chamber Test
The aim of the test in the climatic chamber is to verify the correct functionality of the product in the temperature range from -20 ° C to + 80 ° C. Testing takes place at defined points of the temperature profile, usually after the product temperature has stabilized. The temperature profile lasts on the order of hours and during it the supply voltage changes. This tests the product for the limit conditions in which it must operate. To ensure the efficiency of the testing process, we test 32 pieces at a time.

Measured values:
Temperature -40 +120
Air drying possibility
120 dB dynamic range – up to 140 dB
24- or 16-bit recording of all or parts of a measurement
Broadband and spectrum logging
Logging profile display with markers
Back-erase for manual delete of unwanted noise events
FFT analysis

Range 6 - 20kHz without peaks
Central frequency 10kHz

Speed 1-1.000.000RPM; 100ms evaluation; accuracy ± 10 RPM
Used HW:
Unites Power Distribution Unit
Clima Temperature Systeme CTS T-40/50 (-40°C +180°C)
Brüel & Kjær 2250 L
TDK Lambda Z20-10-U
Keysight DMM 34465A
VPC G6 interface
Industrial PC with UPS

Contact: