UNITES Systems a.s.
Kpt. Macha 1372
757 01 Valašské Meziříčí
Czech republic
T: +420 571 757 230
E: e-mail contacts
UNIMET - Laboratory Testers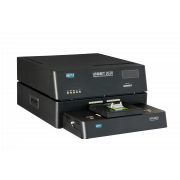 UNIMET represents universal laboratory benchtop platform for testing components. Using UNIMET 2020 with various test adapters allows testing of semiconductors, ICs, memories, relays, VLSI, etc.
Together with various TAs (Test Adapters), UNIMET 2020 represents an ideal choice for RAD-HARD component testing.
UNIMET 2020 used without TAs, makes an ideal choice for ASIC testing.